Creating Conversations that Connect – hybrid model
With Cory Lockhart
February 3, 2024
Many of us deeply feel the divisiveness of our time. We long to have bridge-building conversations and yet when we try, we often end up frustrated, angry, dismayed. We want to be true to our values and to have fruitful conversations filled with care and understanding; sometimes it doesn't feel possible to do both. Not knowing how to navigate these conversations is particularly painful when the other person is someone we love.
What are ways to maintain connection so that both parties have a chance to speak honestly and be heard?
How do we move from "us" and "them" to a greater sense of shared vision?
How do we cultivate win-win conversations?
This 2-hour in-person workshop introduces a framework for finding connection through challenging conversations- whether at home, in the workplace, or somewhere else- while standing firmly in our own values and integrity. Using these strategies opens possibilities for win-win outcomes.
The workshop includes:
A brief outline of the framework
Introduction of strategies (with handouts)
Modeling of the practices
Discussion (large and/or small group)
Hybrid model 10 am – noon
Leader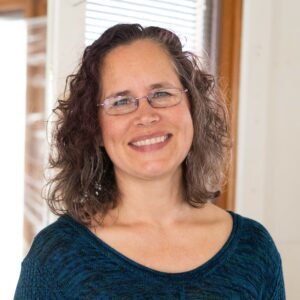 Cory Lockhart
Cory is a teacher, writer, public speaker, and peacemaker. She is the founder of Hart Communication, LLC. She facilitates classes and workshops for teens and adults on nonviolence and compassionate communication and also helps groups navigate difficult conversations. For nearly three decades, she has taught people of all ages in traditional and non-traditional settings both in the U.S. and internationally. Some of the classes and programs she has written include the 8-week program Cultivating Nonviolence, Harvesting Peace for JustFaith Ministries and the video-based program Seeking the Shalom of the City, for which she also produced the 8 program videos. Cory…
Learn more about Cory Lockhart