Advent: A Call to Simplicity
With Carolyn Cromer, Joetta Venneman, PBVM and Lisa Downs
December 2, 2023
During this season of Advent we are called to uncomplicate, free ourselves from excess and prepare our hearts to reflect on the significance of the birth of Jesus Christ.  Simplicity of lifestyle both physically and spiritually will be the focus of our time together through talks, silent reflection, small group processing, meditation and Taizé prayer.
Join us from 9 am – 3 p.m.
Lunch is included.
Leaders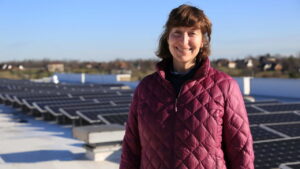 Carolyn Cromer
Carolyn Cromer is Director of Ecological Sustainability for the Sisters of Charity of Nazareth.  Studies in ecology and forestry led her to manage nature preserves in Kentucky and California, as well as work on programs to improve water quality in Oldham County streams.  As executive director of Blackacre Conservancy at Blackacre State Nature Preserve, she led an environmental education program for k-12 students and developed nature-based programming.  Carolyn lives in Louisville with her husband and two boys and enjoys planting trees in her spare time.
Learn more about Carolyn Cromer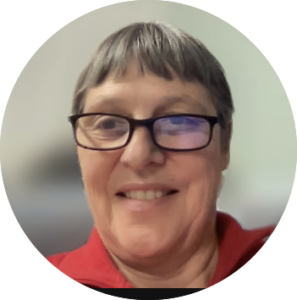 Joetta Venneman, PBVM
Joetta Venneman, PBVM, works in the Office of Social and Environmental Justice with the Sisters of Charity of Nazareth and is a member of her congregational leadership team. She is a former middle school educator and grew up on a dairy farm in rural Iowa. She enjoys hiking, camping, and anything outdoors.
Learn more about Joetta Venneman, PBVM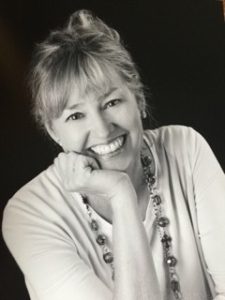 Lisa Downs
Lisa Downs has a Masters in Pastoral Studies from Loyola University New Orleans, certification as a Spiritual Director from Nazareth Retreat Center and is a Boundless Compassion Facilitator.   She has served in various roles the past twenty years including Director of Adult Faith Formation, Pastoral Associate, Pastoral Administrator, Spiritual Director, assistant teacher for Spiritual Director's Internship, and currently is the Director of the Nazareth Retreat Center.  She lives in Bardstown with her husband of 40 years and they have three sons, two daughters-in-law  and three granddaughters.
Learn more about Lisa Downs