Discovering Our Inner Freedom
With Robin Hebert
August 1 - 4, 2024
Join author and spiritual director Robin Hebert as we journey with Etty Hillesum, a young Jewish woman whose remarkable discovery of interior freedom unfolded through the Holocaust. Her story provides a glimpse into a spirituality so expansive that it transcends any tradition or religion, a profound testament to hope in the midst of unfathomable oppression.
Etty will inspire an awareness that we each possess within ourselves a space of freedom that no one can take away, because God is its source and guarantee.
This is a silent retreat.
Leader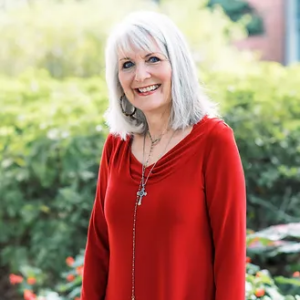 Robin Hebert
ROBIN HEBERT is a pastoral counselor, spiritual director and retreat leader, and co-author of When Women Pray and When Wisdom Speaks.  She serves Our Lady of Wisdom Catholic Church and Student Center as marriage ministry coordinator where she also offers her skills in spiritual direction by leading students and parishioners in a deeper walk with God. She speaks locally, regionally and nationally on themes of Catholic spirituality. Robin is past national president of Theresians of the U.S. and has been a member of her Open Heart community for forty years. She considers her involvement in community an indispensable gift and…
Learn more about Robin Hebert