What is My Call NOW? Virtual Retreat
With Marjory Zoet Bankson
January 12 - 13, 2024
As the new year begins, how is your call changing? If you have felt a sense of call spiraling through your life, taking different forms at different stages, then every round of call can be rich with completion and newness as we shed old fears and attend to the work that is truly ours to do. And if you've never felt a sense of call, this retreat might offer some help with that too.
Is there meaning and purpose you have not yet explored? A nudge you have ignored? Things you need to release? Relationships to heal? Later years are a time of integration, of simplifying activities to find the essence we were born with, now shaped by the lived experience that we've had.
This retreat will give you some tools to explore the Spiral of Call in the company of others on the same path. Our focus will be on the inward and outward dimensions of what to do with the time we have left.
Leader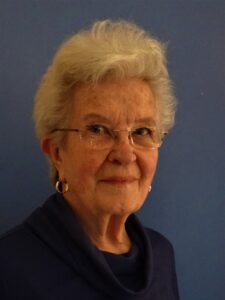 Marjory Zoet Bankson
Marjory Zoet Bankson is a seasoned retreat leader and spiritual guide from Church of the Saviour in Washington, DC. Author of Call to the Soul, Creative Aging, Stalking the Spirit and The Soulwork of Clay, Marjory is also a potter.
Learn more about Marjory Zoet Bankson