"An Ignatian Contemplative Experience" 6 week online Ignatian Directed Retreat
With Kathy Tosney and Lisa Downs
January 3 - February 7, 2024
Start the New Year and follow your Desire to Deepen your Relationship with God.
This retreat invites you to experience the intimacy of God's unconditional love for you. It adapts material from the Spiritual Exercises of St. Ignatius of Loyola whose contemplative practices have enlivened and transformed the lives of countless participants for over four Centuries. The retreat is open to all men and women of all denominations and no prior experience with Ignatian Spirituality is necessary. Participants will seek to deepen their personal relationship with God/Christ by using the "Ignatian Prayer Method" of praying with Scripture and experiencing & allowing those passages to speak to your life experience. This retreat provides you an opportunity to take time to move more deeply into relationship with Christ. "Who is Christ for You?"
This 6 week at-home online retreat includes a series of daily prayer "exercises" which helps participants to experience God's love, and to live more wholeheartedly out of that love. Ignatian Spirituality calls men and women to be "Contemplatives in Action" and develop a "spiritual attitude" as a way to become more aware of God's presence in their home, workplace, families, communities, and in themselves. Each retreatant will be assigned a personal spiritual director who will meet 1:1 weekly with you throughout your retreat.
Expectations: 
Participants are asked to pray 30-40 minutes a day with passages that your spiritual director will assign weekly.
Use a journal to record your reflections after each prayer period (10-15min).
Meet once a week for 50 minutes with one of the retreat's spiritual directors. Times to meet weekly will be determined on an individual basis according to retreatant and spiritual director's schedules.
Spiritual Directors for the Ignatian Retreat;  Kathy Tosney and Lisa Downs
Opening Group meeting is:  January 3, 7 – 8 p.m. E.T.
 Deadline to register is December 22nd.  Space is limited so please register early.
Leaders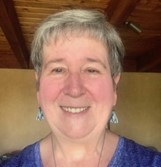 Kathy Tosney
Kathy Tosney is an experienced Interfaith Spiritual Director and Retreat Director and offers both in-person and online Spiritual Direction and Retreats. Kathy taught Contemplative Prayer Practices or 10 years as a retreat team member for Mepkin Abbey's "Institute for Contemplative Eldering Retreats". She is also Mepkin Abbey's Liaison for their Zip Code Contemplation Program & weekly Online Centering Prayer Sessions. She offers Ignatian Directed Retreats at Mepkin Abbey and Eastern Point Jesuit Retreat House in Gloucester, MA. Kathy offers over Zoom: a "6 Week Individual Ignatian Retreat" which is adapted from the Ignatian Spiritual Exercises. She has a deep passion…
Learn more about Kathy Tosney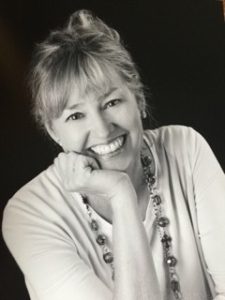 Lisa Downs
Lisa Downs has a Masters in Pastoral Studies from Loyola University New Orleans, certification as a Spiritual Director from Nazareth Retreat Center and is a Boundless Compassion Facilitator.   She has served in various roles the past twenty years including Director of Adult Faith Formation, Pastoral Associate, Pastoral Administrator, Spiritual Director, assistant teacher for Spiritual Director's Internship, and currently is the Director of the Nazareth Retreat Center.  She lives in Bardstown with her husband of 40 years and they have three sons, two daughters-in-law  and three granddaughters.
Learn more about Lisa Downs