A Prayerful Advent Visit to Thomas Merton's Gethsemani
With Jonathan Montaldo and Brother Paul Quenon, O.C.S.O.
December 13 - 15, 2023
Experience an introduction to Thomas Merton's contemplative legacy and a full-day visit to the Abbey of Gethsemani with Jonathan Montaldo and Brother Paul Quenon as docent guides.  You will receive your copy of Jonathan's edition of the monk's private journal, The Intimate Merton, as the main text for our retreat's reflections.
After an evening of instruction about Merton and monastic living at Gethsemani, the entire next day is spent with Jonathan at Gethsemani.  The day begins early with Mass and breakfast, followed by silent prayer and a teaching in the Skakel Chapel, visiting Merton's grave, a luncheon program at Merton's hermitage with Gethsemani monk, Brother Paul Quenon, poet and photographer, who was a student of Merton's.  Free time to walk the hills of Gethsemani before visiting the Thomas Merton Bookstore in Bardstown and returning to Nazareth for dinner and another evening program on Merton's literary and contemplative career.  The program ends on the next day with breakfast and a final conference.
Leaders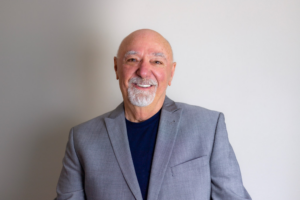 Jonathan Montaldo
Jonathan Montaldo is an editor, writer, and retreat presenter.  His renditions of Merton's work include A Year with Thomas Merton and Bridges to Contemplative Living with Thomas Merton.  He has narrated five Merton audiobooks and was the lead editor for:  The Intimate Merton: His Life from His Journals.
Learn more about Jonathan Montaldo
Brother Paul Quenon, O.C.S.O.
Brother Paul Quenon O.C.S.O. has been a monk of the Abbey of Gethsemani for 62 years. His Novitiate formation was under Thomas Merton. His latest book is How to Be, a collection of letters with journalist Judith Valente on matters of mutual interest. His memoir: In Praise of the Useless Life received the Catholic Press award for memoirs. His latest book of poetry is Amounting to Nothing, and a selected volume of poetry is Unquiet Vigil.
Learn more about Brother Paul Quenon, O.C.S.O.