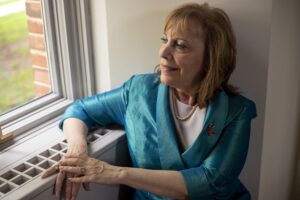 Judith Valente covered faith and values for many years on the national PBS-TV news program Religion & Ethics NewsWeekly. She is also a former staff writer for The Wall Street Journal, having worked in that paper's Chicago and London bureaus, and is a former reporter for the National Public Radio affiliates in both Chicago and central Illinois.
Judith is the author of several spirituality titles including, "How To Live: What the Rule St. Benedict Teaches Us About Happiness, Meaning and Community" and "The Art of Pausing: Meditations for the Overworked and Overwhelmed" as well as two collections of poetry, and a memoir about her time with the Benedictine sisters in Atchison Kansas, titled, "Atchison Blue: A Search for Silence, a Spiritual Home and a Living Faith." 
She is a popular speaker and retreat leader on the theme of living a more contemplative life in the secular world and is vice president of the International Thomas Merton Society. Since 2013, she has been an Oblate (lay associate) of Mount St. Scholastica Monastery in Atchison. She is married to former Illinois Circuit Judge Charles Reynard. The couple split their time between Normal IL and Abruzzo, Italy.
Events with Judith Valente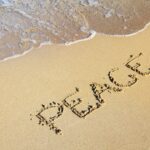 "Let Peace Be Your Aim: Spiritual Strategies for Resolving Conflict at Home & In Society: A Lenten Journey
March 1 - 3, 2024
As a society, we face deep and sometimes violent social and political divisions. Likewise, we encounter often intractable conflict within our own families, our marriage, and our community. "Let peace be your aim" is an exhortation we find in both the epistles of St. Paul and The Rule of St. Benedict, a 6th century text that is still used by thousands today as a framework for living peaceably and with compassion.  St. Benedict considered creating peaceful relations by building community and practicing hospitality and humility one of the most important aims of the spiritual life. Jesus says, "My peace I give you, my peace I leave with you." Faced with personal attack, how…