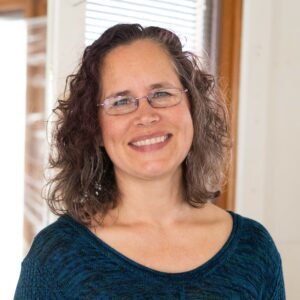 Cory is a teacher, writer, public speaker, and peacemaker. She is the founder of Hart Communication, LLC. She facilitates classes and workshops for teens and adults on nonviolence and compassionate communication and also helps groups navigate difficult conversations. For nearly three decades, she has taught people of all ages in traditional and non-traditional settings both in the U.S. and internationally. Some of the classes and programs she has written include the 8-week program Cultivating Nonviolence, Harvesting Peace for JustFaith Ministries and the video-based program Seeking the Shalom of the City, for which she also produced the 8 program videos.
Cory has made a lifelong commitment to practicing nonviolence. She has an ongoing commitment with Community Peacemaker Teams (formerly Christian Peacemaker Teams). In April 2016 in Rome, she was one of about 80 participants in the Nonviolence and Just Peace conference, organized by the Pontifical Council for Justice and Peace, Pax Christi International, and others.
Cory believes in the fundamental dignity of every person and the interconnectedness of all parts of Creation, including humans. She does her best to practice what she preaches, often stumbling along the path, but always getting back up and continuing forward.
She was the 2016 recipient of the Ursuline Sisters of Louisville Angeline Award.  In 2017, she gave the annual Fellin Lecture at Benedictine College in Atchison, KS. Learn more through her website: corylockhart.com
Events with Cory Lockhart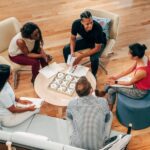 Creating Conversations that Connect - hybrid model
February 3, 2024
Many of us deeply feel the divisiveness of our time. We long to have bridge-building conversations and yet when we try, we often end up frustrated, angry, dismayed. We want to be true to our values and to have fruitful conversations filled with care and understanding; sometimes it doesn't feel possible to do both. Not knowing how to navigate these conversations is particularly painful when the other person is someone we love. What are ways to maintain connection so that both parties have a chance to speak honestly and be heard? How do we move from "us" and "them" to…