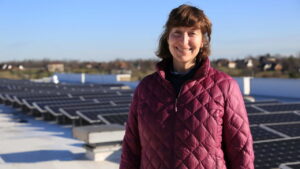 Carolyn Cromer is Director of Ecological Sustainability for the Sisters of Charity of Nazareth.  Studies in ecology and forestry led her to manage nature preserves in Kentucky and California, as well as work on programs to improve water quality in Oldham County streams.  As executive director of Blackacre Conservancy at Blackacre State Nature Preserve, she led an environmental education program for k-12 students and developed nature-based programming.  Carolyn lives in Louisville with her husband and two boys and enjoys planting trees in her spare time.
Events with Carolyn Cromer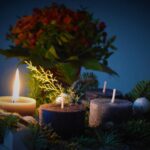 Advent: A Call to Simplicity
December 2, 2023
During this season of Advent we are called to uncomplicate, free ourselves from excess and prepare our hearts to reflect on the significance of the birth of Jesus Christ.  Simplicity of lifestyle both physically and spiritually will be the focus of our time together through talks, silent reflection, small group processing, meditation and Taizé prayer. Join us from 9 am – 3 p.m. Lunch is included.